Alexander Technique
Summary of Scientific Articles
A plethora of published scientific research regarding the efficacy of the Alexander Technique exists . The following table lists selected articles and conclusions reached. Clicking on the title will bring up a summary or the entire article including author and publisher should you wish to review its details. Adobe Acrobat reader may be required to view documents.
---

Reductions in co-contraction following neuromuscular re-education (using the Alexander Technique) in people with knee osteoarthritis
Conclusions: "Following AT instruction, there was a significant reduction in knee pain and stiffness and an improvement in function which appeared to be maintained at 15 months post-baseline. These findings suggest reduced medial co-contraction to be a potential mechanism for improvements in pain following 12 weeks of AT. Although further research is required to fully confirm these findings, this study demonstrates the potential efficacy of interventions, such as the AT, which can successfully modify muscle activation patterns in patients with knee Osteoarthritis (OA)."
---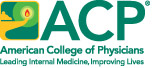 Alexander Technique Lessons or Acupuncture Sessions for Persons With Chronic Neck Pain: A Randomized Trial
Conclusions: "Acupuncture sessions and Alexander Technique lessons both led to significant reductions in neck pain and associated disability compared with usual care at 12 months."

---

Older adult Alexander technique practitioners walk differently than healthy age-matched controls
Conclusions: "The results suggest that older individuals well versed in the practice of the Alexander Technique have distinct gait patterns when compared to healthy older adults without experience in the AT. AT gait looks more like that of much younger adults suggesting that significant AT experience may delay or prevent the normative age-related changes in gait that have been found in numerous studies. It is remarkable that AT participants demonstrated such behaviors while walking at a velocity similar to their control counterparts, suggesting that kinematic differences were not simply the result of increasing velocity."
---

The Alexander Technique can help you (literally) unwind
Conclusions: "Today, AT is considered a mental discipline that teaches individuals how to let go of tension in the body and how to enable the body to move with ease and minimal effort. AT is used to treat a variety of conditions, from musculoskeletal pain and repetitive strain injuries to breathing problems, voice loss, and sleep disorders. Many artists, musicians, dancers, singers, and actors use AT to help enhance their performance. The purpose of AT, ultimately, is to enable individuals to methodically unlearn maladaptive (negative) habits — which can show up in the way we stand, sit, eat, walk, or talk — and instead learn how to return the body to a relaxed, balanced state of alignment and poise."

---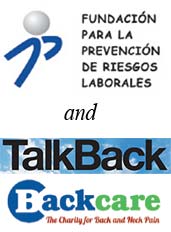 Alexander Technique in the workplace- TalkBack (English summary) and Foment del Treball Nacional (original Spanish)
Conclusions: Can the Alexander Technique improve worker health and performance? To answer the question researches surveyed organizations around the world to evaluate the effect of teaching the method in a sustained continuing program.  Governmental agencies to large multinational corporations responded and the results showed continuing employee training reduces:
musculoskeletal pain and disabilities, improves muscle tone, postural co-ordination and balance, and significantly less muscle aggravation during both generic and specialized movements
stress and improve self-esteem, public speaking, creativity, concentration, and team work.
In turn employers benefited through  reduced work hours lost to illness; reduced accidents; reduced employment insurance; reduced costs hence improved profits.
---

A service evaluation of Alexander Technique lessons for pain clinic patients (SEAT)
Conclusions: A high quality clinical trial carried out in an xperimental setting has demonstrated the therapeutic value and effectiveness of Alexander Technique (AT) lessons for chronic
back pain, ... Over time participants' relationship to their pain may change as a result of Alexander Technique lessons, which may lead to reductions in medication use and other NHS (UK National Health Service) pain related costs.

---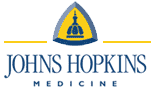 The Alexander Technique: An Alternative Therapy for Chronic
Back Pain- Johns Hopkins Medicine - Health Alerts
Conclusions: "If you have chronic back pain and you find that pain medication, physical therapy and regular exercise don't provide you with sufficient long-term relief, you may want to consider an alternative movement therapy called the Alexander technique."
---

Increased dynamic regulation of postural tone through Alexander Technique training.
Conclusions: ...changes in static levels of postural tone may have contributed to the reduced stiffness observed with the AT, our results suggest that dynamic modulation of postural tone can be enhanced through long-term training in the AT, which may constitute an important direction for therapeutic intervention.
---

The Alexander Technique training program resulted in significant improvement in posture and trunk and shoulder endurance,
Conclusions: "Improved endurance and posture during surgery reduces the occurrence of surgical fatigue. Intra-operative fatigue has been shown to be associated with surgical errors. AT training has the potential to reduce the occurrence of fatigue-related surgical errors."
---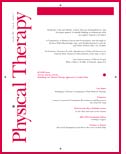 Improvement in automatic postural coordination following Alexander Technique lessons in a person with low back pain
Conclusions: The client was tested monthly for 4 months before AT lessons and for 3 months after lessons. Before lessons, she consistently had laterally asymmetric automatic postural responses to translations. After AT lessons the magnitude and asymmetry of her responses and balance improved and her low back pain decreased.
---

Preliminary evidence that neuromuscular education reduces low back pain and improves coordination of automatic postural adjustments
Conclusions: Testing over several months prior to lessons revealed consistent abnormalities (large lateral asymmetries) in standing spinal curvature, automatic postural responses and balance. After lessons, these abnormalities were largely absent, balance improved and the subject¹s pain was greatly reduced. These improvements suggest that, in some cases, back pain can be caused or perpetuated by poor motor control, and that methods in proprioceptive awareness and education, like the Alexander Technique, can be effective in improving motor control and reducing back pain.
---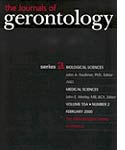 Functional Reach Improvement in Normal Older Women After Alexander Technique Instruction
Conclusions: AT instruction may be effective in improving balance and therefore reducing the incidence of falls in normal older women.
---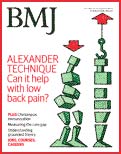 Randomised controlled trial of Alexander technique lessons, exercise, and massage (ATEAM) for chronic and recurrent back pain
Conclusions: One to one lessons in the Alexander technique from registered teachers have long term benefits for patients with chronic back pain.

View a summery of the study and testimonials from participants individuals on You Tube.