!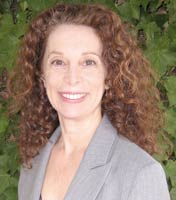 Look Better
Feel Better
Perform Better
... in everything you do!
If you want to:
Gain relief from aches and pains related to improper posture and muscular use
Increase your skill level in performance of music, acting and athletic abilities
Realize your hidden inherent presence, comfort and confidence
then the Alexander Technique San Diego studio with Eileen Troberman is for you!
You can:
| | |
| --- | --- |
| Learn to relieve and prevent pain | Reduce strain and muscular tension |
| Decompress and manage stress | Correct posture effortlessly |
| Increase skill in performance                       | Improve voice  and breathing capacity |
| Expand range of motion                               | Increase energy and calmness |
| Improve balance and coordination               | Move with grace and poise |
| Prevent injuries                | Realize full performance potential |
The Alexander Technique is simple and effective. It reduces stress and compression while at rest and in your everyday movements and activities. It can help you with relief of backaches, neck pain, joint problems, headaches, TMJ, muscle problems and repetitive strain injuries, while discovering your natural grace and poise. It requires no exercise. You gain an awareness learned from a skilled teacher's gentle hands-on guidance and verbal directions
Eileen Troberman is an internationally recognized Certified Teacher, Senior Instructor, member of AmSAT and ATI, with 31 years experience teaching the Technique privately and at colleges and universities, businesses, small groups and performance organizations such as Cirque Du Soleil. She is currently accepting students for private lessons at her comfortable studio in Encinitas, California. People come from throughout San Diego County and from all over the world to study with her at her Alexander Technique of San Diego studio.